Spanish horses are also commonly known as Andalusian horses due to the association with the Royal training school in Jerez de la Frontera, Andalucia. However, the correct term for the breed is the "Spanish Horse"
The origins of the breed developed from a royal breeding project in 1572 under the orders of the king, where the offspring were branded with a royal iron as a mark of their quality. The result of the project, which created one of the world's oldest pure breeds, was so extraordinary that these horses were kept for the exclusive use of the Crown and to give as gifts to kings and nobles.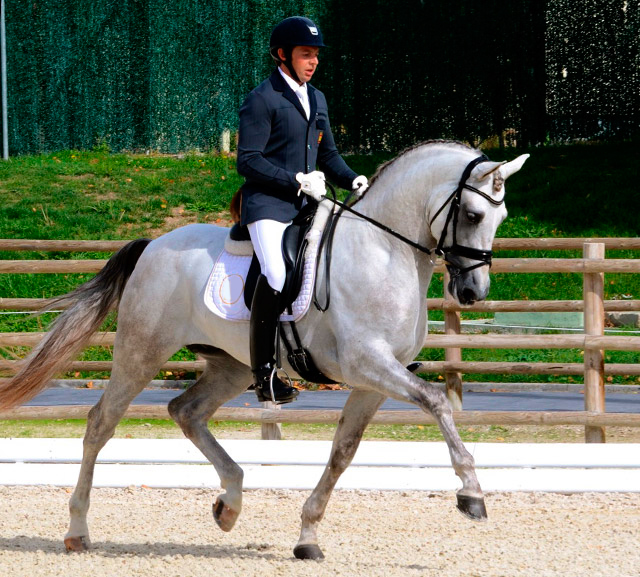 The Spanish horse, consequently, became world famous because of its exceptional qualities. They became a symbol of an empire and a culture, which was able to achieve what everyone was looking for, the perfect horse.
The Spanish horse is particularly desirable because they learn quickly and have a soft mouth, which creates obedience, exceptional comfort and compatibility with the rider. They are agile, cadenced and have a special predisposition for collection, which allows them to perform the very highest movements such as piaffe and passage in Dressage with ease.